• Artbook 1: Angel Cage (1997)

80 pages, contains illustrations of Angel Sanctuary, Earl Cain, Neji, Gravel Kingdom, Stonehenge, Kaine, and Cruel Fairytales. This gallery has been redone. Note that most of the 2-paged pictures are scanned from the Angel Box.

OPEN
• Artbook 2: Lost Angel (2000)

Lost Angel is entirely about Angel Sanctuary. With 102 pages, it contains -among other pics- the black & white pictures of all the titles pages of Angel Sanctuary, we put here only some of them.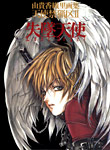 OPEN
• Chinese artbook: Lost Angel (2000)
183 pages, edited in China (so in chinese), gathers pictures from Angel Cage and Lost Angel. In the end of the artbook, there are pictures not from Kaori Yuki.
Bonus:
- a double-sided poster A4 format, with a signature of K. Yuki
- a bookmark
- the story "Snow White" from the series "Ludwig Kakumei".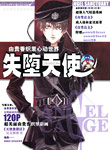 OPEN