• Card Gallery (1995)
Composed of 16 detachable postcards 10x15 cm, with 7 for Angel Sanctuary, 2 for Gravel Kingdom and 7 for Earl Cain.
In the back of every cards there are chibi characters, according to what manga is drawn on the front.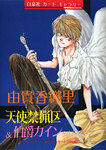 OPEN
• Angelic Voice (1999)
This collection includes 32 detachables postcards on the top, 12,8x18,1 cm sized.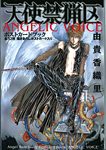 OPEN
• Lost Angel (2003)
This set contains 32 detachable postcards, 13,8x 17,5 cm sized. The pictures come from the artbook Lost Angel, that's why this postcard set has the same name.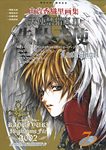 OPEN